WELCOME
Even if you're quite money-savvy, you probably find that organising your finances is a complex and daunting challenge. So it makes sound sense to get to know a dynamic, forward-thinking family of experts that you can always rely on for carefully considered impartial solutions to life's many financial conundrums. Our mission here at Abraham Associates is to make life smoother and more secure for you, by providing high quality professional financial guidance whenever you need it.
Everyone can benefit from knowing some essential contacts who can be confidently called upon whenever necessary: a good doctor, dentist and optician, a helpful solicitor, a versatile builder, a reliable plumber and an expert financial planning guru – which is where we fit in.
Sometimes, it may be a relatively straightforward matter, such as working out how much you should be saving at present towards retirement. Or you might need assistance to remortgage your house so that you can release some capital. Whatever your needs are at any given time, we can help you to make an informed choice that will suit your personal circumstances, not just now, but in the future as well – because financial decisions should always take account of the bigger picture.
Have a browse through this website, and if you like our strategic approach to financial matters, why not contact us to arrange an informal meeting to discuss your hopes, plans and problems. Who knows, it could be the start of a long-lasting relationship.
Explore your Options – Tap into our Expertise
ABOUT US
Abraham Associates is a friendly, family-run firm that has been providing expert personal financial advice and guidance for over 30 years.
Our high reputation and success have been earned by delivering transparent advice supported by exemplary customer service. We think that being fairly small is a great advantage, because we get to know our clients well and treat them as individuals, rather than as names on a list.
Our team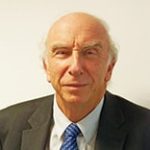 LOUIS ABRAHAM
CERT PFS, MAQ, MDRT
PRACTICE PRINCIPAL
I have been offering mortgage, investment and pensions advice for over 30 years, allowing me to enjoying hundreds of long-standing client relationships.
Tel: 0208 953 2048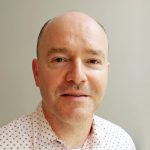 STEVEN ABRAHAM
BA (HONS) DIP PFA
MORTGAGE & FINANCIAL ADVISER
I organise mortgages, insurances, pension and investments for many of our new and existing clients. I follow a clear and thorough process to clarify your needs and pride myself in giving helpful advice and a personal service.
Tel: 0208 953 2049
THE SUPPORT TEAM
Chaya and the team work alongside Louis Abraham and Steven Abraham to achieve efficiency across all the services provided by Abraham Associates.
Tel: 0203 150 0328
Abraham Associates is a trading name of Louis Abraham who is an appointed representative of Openwork Limited, which is authorised and regulated by the Financial Conduct Authority. The information on this website is subject to the UK regulatory regime and is therefore targeted at consumers based in the UK.